NHS Dentist Basildon, Essex
Smile Dental Centre will provide you with a personalized treatment plan clearly stating the treatment to be carried out and the NHS fees. A copy of this will be given to you for your own records.
NHS fees are categorized into a simple banding method, ranging from bands 1 to 3. Charges apply to the course of treatments as a whole as opposed to each item individually or number of visits. Any additional treatment will be free of charge providing it is within a two month period and is in the same band category or less. This system is the same for every NHS dental practice in England.
NHS fees may not apply if you are exempt from dental treatment.
Click the image below to find us on NHS Choices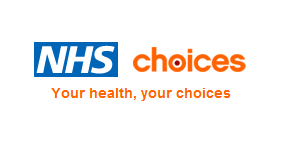 The new Dental Banding Charges from 24th April 2023:

Band 1 treatments - £25.80
Includes examination, x-rays and cleaning (if necessary only), or urgent treatment such as a prescription or minimal treatment to relieve pain. Also included: re cementation of crowns or bridges.

Band 2 treatments - £70.70
Includes all stated in Band 1 if necessary, also includes extractions, fillings or root canal treatment. (This will be charged in addition to Band 1 if further treatment is required after an emergency visit).

Band 3 treatments - £306.80
Includes all stated in Bands 1 and 2, will also include dentures and crowns, if clinically necessary. (This will be charged in addition to Band 1 if further treatment is required after an emergency visit).
Patients on arrival will be required to pay the Band 1 fee, as stated by the NHS. All patient will need to pay all outstanding charges before they complete their dental treatment.

Emergency Treatment
We shall endeavour to offer urgent treatment to patients who do not have an appointment, as soon as possible if you are in pain, according to how busy we are.

However, please be aware that if you are seen on an emergency basis, you will only be offered the minimum treatment required to relieve you of your immediate pain and will be expected to book an appointment for any subsequent treatment required, this may incur an additional charge.

PLEASE NOTE: The NHS fees are not determined by the practice. Please make sure to come with plenty of time as you may have to sit and wait for a while if you don't have an actual appointment time on the day and patients who have appointments will take priority.